12-1
Australiër Nick Budgeon, sinds dit seizoen speler van Heren 1 HGC, gebruikt de winterstop om te spelen in de competitie van Maleisië. Hieronder een kleine impressie van zijn avonturen. Hij kijkt er in ieder geval naar uit snel weer te spelen en training te geven op de Roggewoning.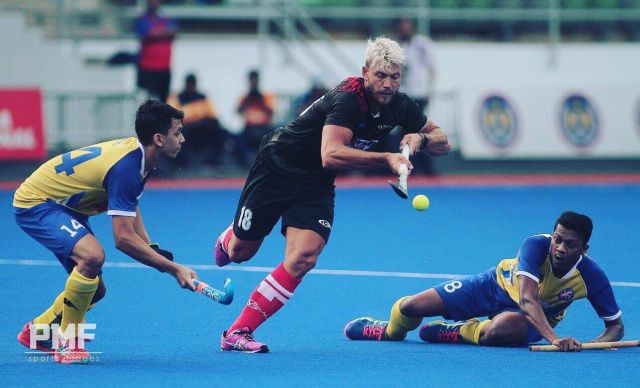 Whats up HGC'ers!
Your favourite Australian here, all the way from... some city in Malaysia I can't spell or pronounce!
As always when playing hockey in Asia, the trip has been interesting!
Have only been here 5 days, packed full of action so far..
From a lost hockey bag in transit, a match immediately when I got off the plane, some of the worst umpiring I have ever encountered, 2 days of food poisoning and we have just arrived at our accommodation for our away match in Terrengganu… brings me to my next point…
We left Kualar Lumpur in a bus at midnight, traveled 8 hours, arrived at a hotel which is so bad, the local bugs wont even stay in it. I didn't even sit my bags down, immediately on my phone to find a nicer hotel with the other foreigners.
Off we went and booked ourself a 4star room a few hundred metres away!
Luckily only here for 1 night. then straight back to our home in KL where everything is great. Great accommodation, right in the city above a large shopping mall and a pool.. which I am laying by every moment the sun is out trying to hold on to my Perth tan.
The competition is self is a little strange, 3 little tournaments against the same 6 teams.
The first one being a knockout cup, (which we won in a shootout) against Gonzalo's team. We now have a league starting where we play everyone twice. The team who finishes on top after all the matches wins that.
Then finally, top 4 teams of the league play a little playoff series for the 3rd trophy.
Needless to say, counting down the days until I am back to Den Haag with my boys in Blue and Black and … of course, my B1 Angels.
Tot Ziens!
Budge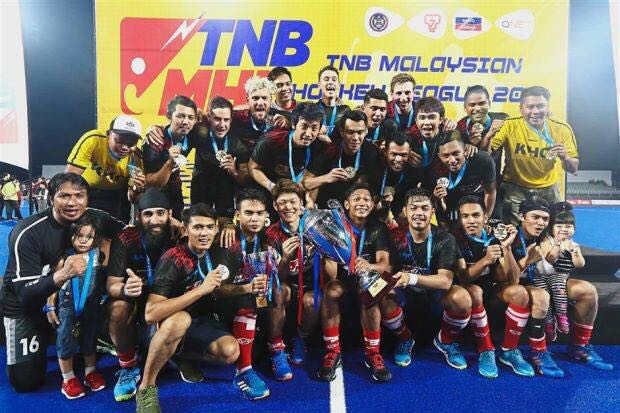 Reacties
Er zijn nog geen reacties, plaats uw reactie hieronder
Reageer op het nieuws
Wilt u reageren op dit nieuwsbericht dat kan door hieronder uw reactie + gegevens achter te laten.